Sciatica Physiotherapy Treatment and Exercises
Why sciatica physiotherapy treatment is effective?
Sciatica is a common illness that can be excruciatingly painful and have life-altering consequences. Prior to surgery, the most common treatment choice is conservative. Physiotherapy is an important part of conservative treatment that enhances the patient's physical and mental well-being. Exercises to relieve pain and suffering, procedures to improve spinal movement, walking, and posture, and manual therapy are all part of sciatica physiotherapy.
It also includes counselling sessions that include pain management tips and self-confidence boosting. Sciatica physiotherapy treatment includes strengthening exercises for supporting muscles and stretching activities for tight muscles. The person, their symptoms, and their aspirations must be the center of sciatica physiotherapy treatment. Lets know More about Sciatica Physiotherapy Treatment and Exercises.
When do I start sciatica physiotherapy treatment?
According to study, the sooner you begin pain therapy, the more likely you are to get immediate relief. Sciatica has a negative impact on your daily life, thus you need a reliable approach to relieve sciatica pain. Sciatica physiotherapy should be tailored to get you back to living a pain-free life as quickly as possible. The majority of sciatica cases cure within 3-5 months, however severe instances might take up to a year to resolve. Lets know More about Sciatica Physiotherapy Treatment and Exercises.
Sciatica physiotherapy treatment exercises
Passive physical therapy and active exercises are two components of sciatica physiotherapy treatment methods. The goal of passive sciatica physiotherapy is to reduce your pain with heat or ice therapy, for example. Stretching activities for specific muscle groups are combined with core strengthening exercises in active sciatica rehabilitation. These precise exercises are taught by therapists or spine specialists, and executing them on a daily basis may help to relieve sciatica pain. Sciatica physiotherapy at home has helped many people recover from sciatica pain, and it could be the correct treatment for you. You'll need a detailed sciatica physiotherapy treatment plan to conduct exercises in the safety, privacy, and comfort of your own home. You should strive to undertake the following exercises on a regular basis, in addition to other activities like walking, yoga, and swimming. Lets know More about Sciatica Physiotherapy Treatment and Exercises.
Knee to chest stretch –
Bend one knee and bring it up to your chest, holding it with both hands. Hold this position for 20-30 seconds, breathing deeply and slowly.
1. Back extension –
Maintain a straight neck and raise your back by pressing down on your hands. Hold this position for 5-10 seconds while breathing. Return to your original starting position.
2. Sciatic mobilizing stretch –
Bend one knee to your chest, both hands on the back of your upper leg, and slowly straighten the knee. While taking deep breaths, hold for 20-30 seconds. Return to the starting position by bending the knee. Lets know More about Sciatica Physiotherapy Treatment and Exercises.
3. Standing hamstring stretch –
Lean forward with your back straight. For 20-30 seconds, stay in this position.
4. Lying deep gluteal stretch –
Pull your left thigh towards you, maintaining your hips straight and your base of spine on the floor. While taking deep breaths, hold this position for 20-30 seconds.
Things to take care of during sciatica physiotherapy treatment
You might be able to have an effective sciatica physiotherapy treatment at home if you learn how to address certain typical problems that lead to sciatica.
· Poor sitting posture – Switch your desk to ensure that these activities aren't exacerbating your symptoms.
· Lifting incorrectly – Learn how to lift objects while supporting and protecting your spine.
· Inadequate core strength — An exercise routine to improve your strength may be required.
· Poor spinal mobility – Mobility exercises may be necessary because a tight spine is more likely to cause pain.
Below are a few tips while performing the exercises for sciatica physiotherapy treatment at home.
· Relax your neck, chest, and shoulders.
· When stretching, avoid pressing your lower back into the floor.
· Avoid bending your neck backwards.
· Keep your hips firmly planted on the ground.
· At no moment should you arch your lower back.
· If you can't hold it, wrap a cloth around your thigh.
How does sciatica physiotherapy treatment help you?
Targeted sciatica physiotherapy treatment can benefit you in many ways.
• It relieves pain in the short term by reducing the inflamed nerve's sensitivity through moderate nerve stretching and spinal mobility treatment.
• Completing a specific rehab plan ensures long-term results and reduces the likelihood of return of your problems.
• It ensures that you don't have any remaining weaknesses that could influence your ability to operate and quality of life in the future. Once the acute sciatica pain or symptoms have subsided, there may be some residual weakness that makes it difficult to carry out daily chores. Any remaining flaws are found and corrected.
Advice and information on how to maintain proper posture, postures, and activity levels to alleviate your symptoms
and keep you comfortable.
Know More: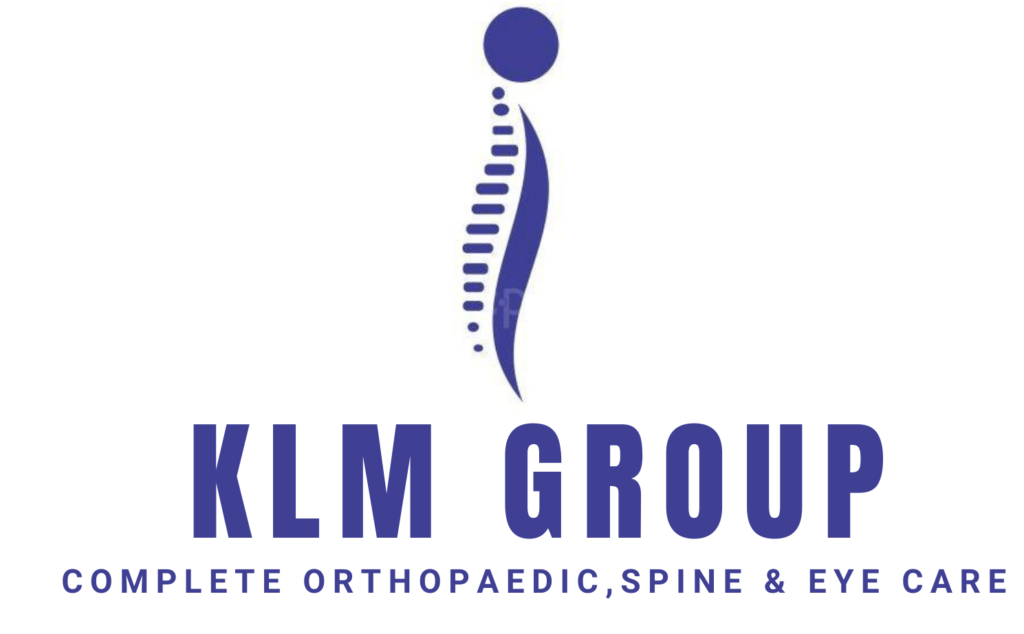 Dr Vipin the managing director of KLM Group. He is a well-known gold-medalist Orthopedic Surgeon, strongly reputed for his trusted and focused attitude our rich knowledge and experience, be assured of quality healthcare and world-class medical services in Orthopaedic, Spine care, Ophthalmology, X-ray & Diagnostics services along with physiotherapy services.
Dr. Vipin Garg.
MS(Ortho) Gold Medalist.
Orthopedic & Minimal Invasive/
Microendoscopic Spine Surgeon
Assistant Professor Dept. of Orthopedic GRMC & J.A. Hospital Gwalior.
Book Your Consultation
Website: www. klmgroup.org
Link: https://tinyurl.com/yyzvwmck
Email: info@klmgrou p.org
Ph: 0751-4000721,Mob: 7804826825
Address: 12, Saraswati Nagar, University Road, Near Silver Estate, Thatipur,