Timings: Weekdays Mon- Sat   2-3 Pm 6-8 Pm.  Sunday: 11- 12 Am. Charges: 300/-
Official No: 0751-4000721
Osteoporosis Treatment In Gwalior
Best Spine specialist In Gwalior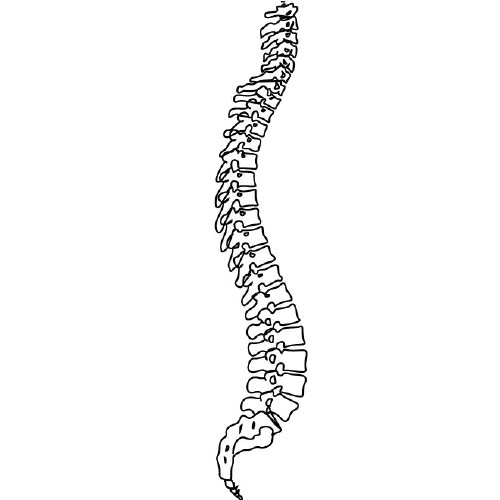 Osteoporosis Treatment In Gwalior. Osteoporosis, or thinning bones, may result in painful fractures. Risk factors for osteoporosis include aging, being female, low weight, low sex hormones or menopause, smoking, and a few medications.
Prevention and treatment include calcium and vitamin D, exercise, and osteoporosis medications.
Who gets osteoporosis?
About 200 million people are estimated to possess osteoporosis throughout the planet. In the U.S., the figure is about 54 million people. Although osteoporosis occurs in both men and ladies, women are fourfold more likely to develop the disease than men. 
There are currently about two million men within the U.S. who have osteoporosis and a few 12 million more who are in danger of developing the condition.
What causes osteoporosis?
Researchers understand how osteoporosis develops even without knowing the precise explanation for why it develops. Your bones are made from living, growing tissue. the within of healthy bone seems like a sponge. This area is named trabecular bone. An outer shell of dense bone wraps around the spongy bone. this difficult shell is named cortical bone.
When osteoporosis occurs, the "holes" within the "sponge" grow larger and more numerous, which weakens the within of the bone. Bones support the body and protect vital organs. Bones also store calcium and other minerals. When the body needs calcium, it breaks down and rebuilds bone. This process, called bone remodeling, supplies the body with needed calcium while keeping the bones strong.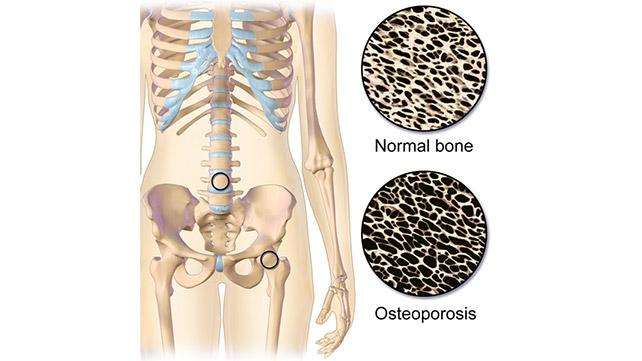 Who is in danger of developing osteoporosis?
There are many risk factors that increase your chance of developing osteoporosis, with two of the foremost significant being gender and age.
Everyone's risk for osteoporosis fractures increases with age. However, women over the age of fifty or postmenopausal women have the best risk of developing osteoporosis. Women undergo rapid bone loss within the first 10 years after entering menopause, because menopause slows the assembly of estrogen, a hormone that protects against excessive bone loss. We have Osteoporosis Treatment In Gwalior
Age and osteoporosis affect men also. you would possibly be surprised to understand that men over the age of fifty are more likely to possess an osteoporosis-induced bone break than to urge prostatic adenocarcinoma. About 80,000 men per annum are expected to interrupt a hip, and men are more likely than women to die within the year after a hip fracture. We have best Osteoporosis Treatment In Gwalior
Your risk of developing osteoporosis is additionally linked to ethnicity. Caucasian and Asian women are more likely to develop osteoporosis. However, African-American and Hispanic women are still in danger. In fact, African-American women are more likely than white women to die after a hip fracture.
An overactive thyroid, parathyroid, or adrenal glands.
Eating habits: you're more likely to develop osteoporosis if your body doesn't have enough calcium and vitamin D. Although eating disorders like bulimia or anorexia are risk factors, they will be treated.
History of bariatric (weight loss) surgery or transplant. Hormone treatment for breast or prostatic adenocarcinoma or a history of missed periods.
Celiac disease, or inflammatory bowel disease.
Blood diseases like myeloma. We have best Osteoporosis Treatment In Gwalior
Some medications cause side effects which will damage bone and cause osteoporosis. These include steroids, treatments for carcinoma, and medications for treating seizures. you ought to speak together with your healthcare provider or pharmacist about the effect of your medications on bones.
Lifestyle: people that lead sedentary (inactive) lifestyles have a better risk of osteoporosis.
Tobacco use: Smoking increases the danger of fractures.
Alcohol use: Having two drinks each day (or more) increases the danger of osteoporosis.
Get Complete Cure From Degenerative-Disc-Disease.
Osteoporosis Treatment In Gwalior
Treating osteoporosis involves treating and preventing fractures, and using medicines to strengthen bones.
Although a diagnosis of osteoporosis is predicated on the results of your bone density scan, the choice about what treatment you would like , if any, is predicated on variety of other factors including your:
age
sex
risk of breaking a bone
previous injury history
If you have been diagnosed with osteoporosis because you've had a broken bone, you ought to still receive treatment to undertake to scale back your risk of further broken bones.
You require medicine to treat osteoporosis.
However, confirm you're getting enough calcium and vitamin D. We have Best Osteoporosis Treatment In Gwalior.
To achieve this, your healthcare team will ask you about your diet and should recommend that you simply make changes or take supplements. We have Best Osteoporosis Treatment In Gwalior.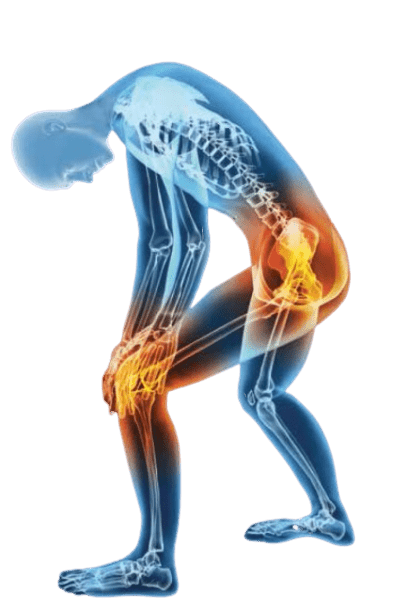 Medicines for osteoporosis: (Should be under the guidance of KLM Doctors )
A number of various medicines are wont to treat osteoporosis (and sometimes osteopenia).
Bisphosphonates
Bisphosphonates slow the speed that bone is weakened in your body. This maintains bone density and reduces your risk of a broken bone.
There are variety of various bisphosphonates, including:
alendronic acid
ibandronic acid
risedronic acid
zoledronic acid
They're given as a tablet or injection.
Bisphosphonates usually take 6 to 12 months to figure , and you'll got to take them for five years or longer. You may even be prescribed calcium and vitamin D supplements to require at a special time to the bisphosphonate. We have Best Osteoporosis Treatment In Gwalior.
The main side effects related to bisphosphonates include:
irritation to the food pipe
swallowing problems
stomach pain
Osteonecrosis of the jaw may be a rare side effect linked with the utilization of bisphosphonates, although most often with high-dose intravenous bisphosphonate treatment for cancer and not for osteoporosis. We have Best Osteoporosis Treatment In Gwalior.
In osteonecrosis, the cells within the jaw bone die, which may cause problems with healing. If you've got a history of dental problems, you'll need a check-up before you begin treatment with bisphosphonates. Speak to your doctor if you've got any concerns. Consult with us to get more Info. We have Osteoporosis Treatment In Gwalior
Various Surgical Procedures By Us
KLM Spine Care has extensive experience in the field of spinal surgeries, spinal instrumentation, spinal cord injury, and management of critically injured patients. Our team has done more than 5000 surgeries over the last 10 years.  Check out the various surgeries performed by us.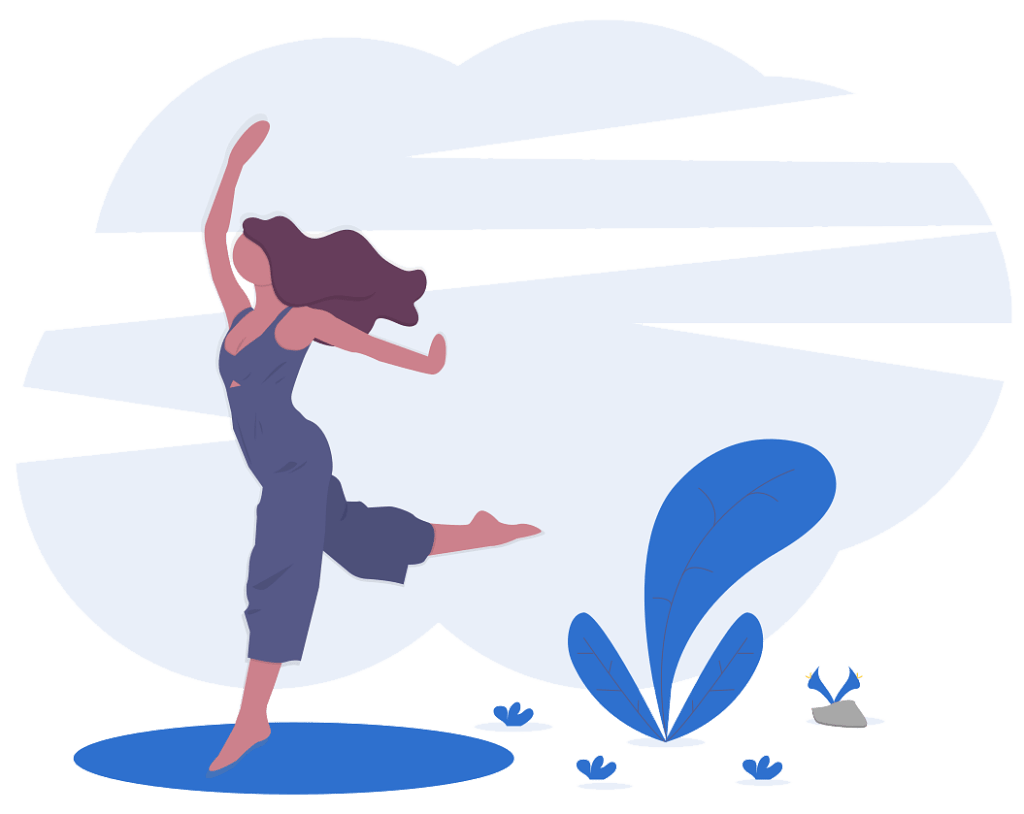 Other Orthopaedic & Spine Care.
Back pain, neck pain, and regular headaches can make everyday tasks difficult. We are totally into helping you address the underlying cause, so you'll enjoy a pain-free, healthy lifestyle. KLM Spine Care Unit is devoted to your health, providing a friendly and supportive environment to make sure you receive the simplest level of care. Play The video to understand more.
From immunizations to checkups and preventive care,  exams, our primary care physicians and providers work to keep you and your whole family healthy and strong each and every day. Give us a call for a fast appointment scheduling.
Timings: Weekdays Mon- Sat   2-3 Pm 6-8 Pm.  Sunday: 11- 12 Am
KLM Group !!!! Get The Best Treatment For Osteoporosis
Timings: Weekdays Mon- Sat   2-3 Pm 6-8 Pm.  Sunday: 11- 12 Am. Charges: 300/-