What is Spinal Traction: Spinal traction is a popular therapy for both low back and neck pain. Traction relies on a force and a counterforce to pull in opposing directions to reduce back discomfort.
Although the precise process is unknown, spinal traction is thought to reduce pain by increasing the space between the vertebrae and blocking pain impulses. It may also increase spinal mobility by relaxing the muscles around the spine and reducing mechanical stress. It is also considered to relieve muscular spasms and spinal nerve root compression, as well as potentially loosen adhesions surrounding the spine's tiny joints.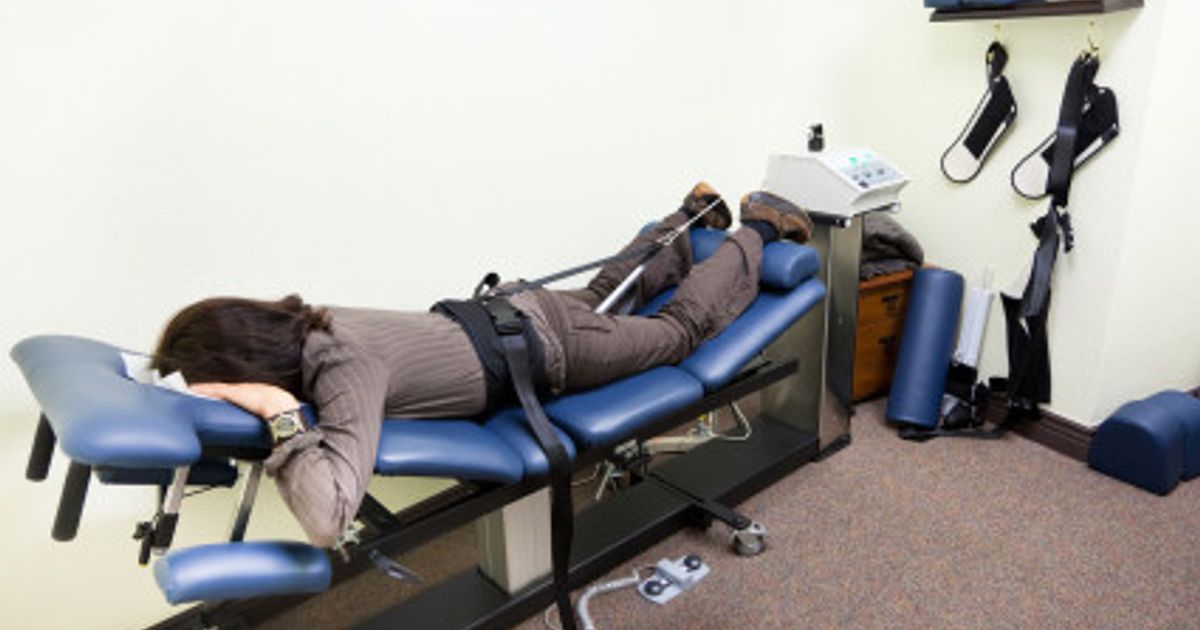 Several studies have shown that when used in combination with other therapy, traction can dramatically alleviate both neck and back pain.
Practitioners can apply traction during guided treatment, and patients can utilize it at home. Traction devices are classified into three types: manual traction, mechanical traction, and gravity-dependent traction.
A qualified physical therapist does manual traction. The therapist decompresses the spine with their hands by gently moving the patient's head or neck away from the body, holding for several seconds, and then releasing.
Mechanical traction can be performed at home with the help of a harness device provided by a doctor or other practitioner.
The most common at-home cervical spine traction device employs an over-the-door mechanism that produces 10 to 20 pounds of pulling force. This sort of traction can be performed multiple times a day for 15 to 30 minutes at a time. As strength is gained, this quantity of force may be increased.
Lumbar traction employs a harness wrapped over the lower rib cage and pelvic bones with Velcro straps (the iliac crest). It may be used in either continuous or intermittent mode. For successful decompression, lumbar spine traction may require up to 100 pounds of force.
A home inversion table can be used for gravity-dependent traction. This gadget elevates the patient's feet above the head, essentially reversing gravity's effects on the lumbar spine and allowing for decompression.
If you believe you may be a candidate for spinal traction, please contact The KLM Spine Center Gwalior for more information.
Spinal Traction Pain Treatment In Gwalior
KLM Group's managing director is Dr. Vipin. He is a well-known Orthopedic Surgeon with a gold medal. In gwalior, renowned for his trustworthy and focused attitude, be guaranteed of superior healthcare and world-class medical services in Orthopaedic, Spine care In gwalior, Ophthalmology, X-ray & Diagnostics services, as well as physiotherapy services.
Address: 12, Saraswati Nagar, University Road, Near Silver Estate, Thatipur, Gwalior 474006 Mob: 7804826825    Ph: 0751-4000721 Website: www.klmgroup.org Email: info@klmgroup.org / klmspineclinic.in@gmail.com