If you've ever been to the hospital or had a medical treatment, you've probably heard the phrases "Inpatient" and "Outpatient" before. It is common for patients to expect to be hospitalized prior to surgery, but with ongoing technological breakthroughs in healthcare, greater minimally invasive treatments, and advances in pain control, this is not always the case.
What is outpatient surgery?
Outpatient surgery, also known as ambulatory surgery or same-day surgery, refers to surgical treatments that do not need the patient's hospitalization. Typically, these treatments allow the patient to leave the hospital or surgery center the same day.
Outpatient procedures can last anything from a few minutes to many hours. These operations are not usually classified as medical emergencies. Cataract surgery, hernia repair, gallbladder removal, tonsillectomies, and several cosmetic operations are examples of typical outpatient treatments.
This form of surgery is getting more popular. Indeed, the American Society of Anesthesiologists reports that about two-thirds of all surgeries are now conducted in outpatient clinics due to the benefits they give. Some health experts believe that this figure will continue to rise.
What are the benefits of outpatient surgery?
Outpatient surgery has several advantages to inpatient surgery, which requires hospitalization: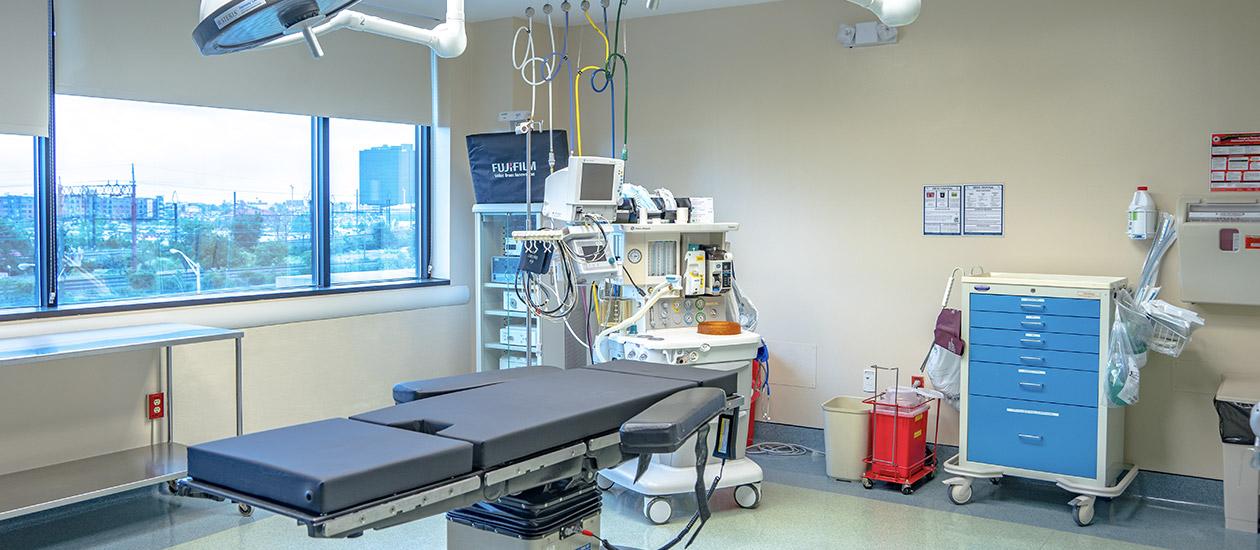 Cost. There are no hospital-related expenditures, such as hospital room charges, because patients can go home following the treatment. In fact, some insurance companies will only cover specific outpatient operations.
Convenience. Patients benefit from same-day operations since they may recover from their therapy at home.
Less Stress. Being hospitalized and recovering in a hospital room may be stressful, particularly for children who need to have the treatment and are terrified of being away from home.
Scheduling. Because hospitals might be delayed by long-running operations or crises, scheduling in an outpatient institution can be more predictable and prompt than in an inpatient facility.
How do I prepare for outpatient surgery?
Outpatient surgery preparation is identical to regular inpatient surgery preparation. You must first consider the sort of anaesthetic that will be administered to you. For example, if you are sedated or require general anesthesia, you will most likely be instructed not to eat or drink anything before to the treatment, whereas local anesthetic does not have this restriction.
Other steps you can take to prepare for your outpatient procedure include:
Dress comfortably. Wear comfortable clothing that will not interfere with the bandages to ensure your comfort following the treatment.
Bring a companion. It is advised that you bring a friend or family member with you to your operation to assist you when you leave and to help keep you comfortable for your surgery, especially if you are scheduled to be sedated.
• Recognize side effects. When undergoing any surgery, even simple ones, it is critical to understand any potential side effects so that you may know how to handle them and when to call your doctor.
Make a rehabilitation plan. It can be beneficial to plan your recovery whether you are having minor surgery with local anesthetic or one that requires you to be completely sedated.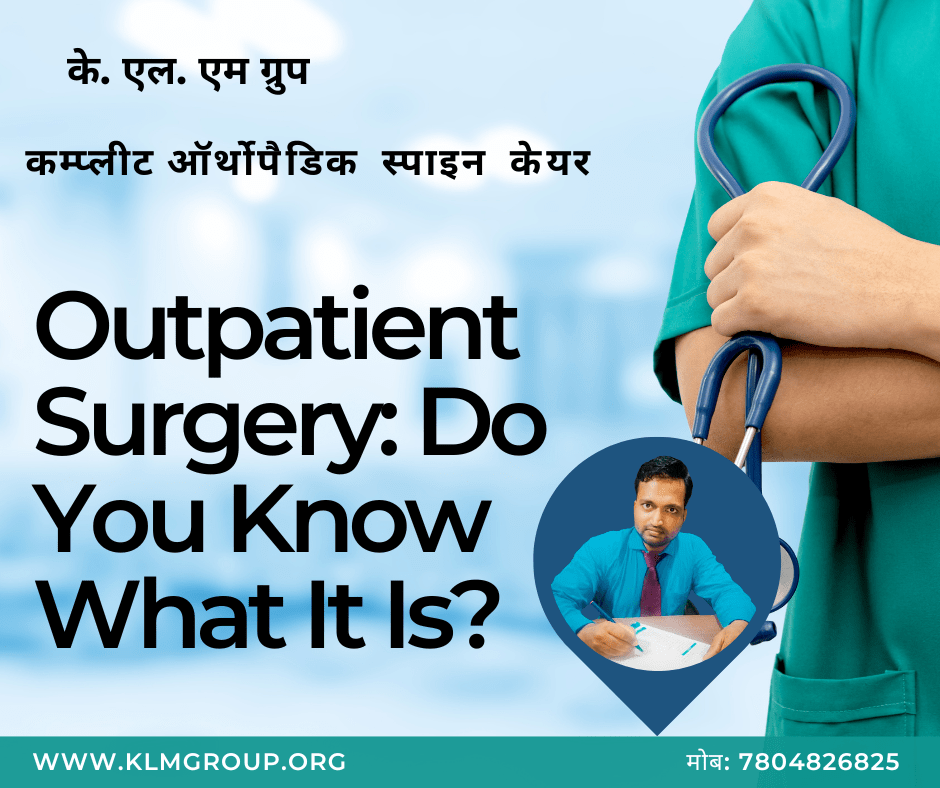 • Make a plan for who will accompany you after the procedure, what you may require assistance with, and how you will accommodate your home in accordance with your procedure.
When undergoing some treatments, outpatient surgery might be advantageous. Our board-certified experts at Advanced Orthopedics provide non-surgical and minimally invasive surgery treatments for your Orthopedic, Spine, and Pain Management issues.
Our surgeons are educated in the most current minimally invasive surgical methods, and the majority of treatments may be completed in an outpatient environment.
Set up an appointment with us now to explore how we can enhance your health and quality of life.
Address: 12, Saraswati Nagar, University Road, Near Silver Estate, Thatipur, Gwalior 474006 Mob: 7804826825 Ph: 0751-4000721 Website: www.klmgroup.org Email: info@klmgroup.org / klmspineclinic.in@gmail.com