ORTHOPEDIC CARE DURING COVID 2022.
With the present shelter-in-place order for the Gwalior. we are updating our COVID information for patients. Here you'll find our current policies and tips from your Orthopedic Doctor for your care during COVID. This information was updated in March 2021.
Your body's musculoskeletal system is a complex system of bones, joints, ligaments, tendons, muscles and nerves and allows you to move, work and be active. Once devoted to the care of children with spine and limb deformities, orthopedics now cares for patients of all ages, from newborns with clubfeet, to young athletes requiring arthroscopic surgery, to older people with arthritis.
Role of the orthopedist

Orthopedists use medical, physical and rehabilitative methods also as surgery and are involved altogether aspects of heath care concerning the system . it's a specialty of incredible breadth and variety. Orthopedists treat a immense sort of diseases and conditions, including fractures and dislocations, torn ligaments, sprains and strains tendon injuries, pulled muscles and bursitis ruptured disks, sciatica, low back pain, and scoliosis knock knees, bow legs, bunions and hammer toes, arthritis and osteoporosis, bone tumors, dystrophy and spastic paralysis , club foot and unequal leg length abnormalities of the fingers and toes, and growth abnormalities.
The physicians who specialize in this area are called orthopedic surgeons or orthopedists.
Know More:
The Goal (ORTHOPEDIC CARE)
The goal of the present shelter in situ is to limit exposure during non-essential activities. Our advice regarding your orthopedic care, is as follows:
Orthopedic care is an important healthcare service, therefore our facilities remain open for consultations, diagnostics, surgeries, pain management, post-op care and every one our other regular services
For all patients and every one appointment types, if you're wondering whether your appointment remains scheduled, the solution is "YES", unless you personally have called us to cancel or we've called you
We encourage all our patients to stay your appointment(s), so as to receive the care that you simply need
Reach Us (ORTHOPEDIC CARE)
The best thanks to reach us during COVID is to call us on Mob: 7804826825 Ph: 0751-4000721 which is our Patient Contact Center in Gwalior. Wait times could also be extended and while you're on the phone you'll have an option for a call back. We encourage you to go away your number and that we will call you back if there's an extended hold time expected
Please remember that in COVID our phone lines are extremely busy. Please help us to require care of all our patients by allowing us to call you if there are any needed changes to your appointment.
COVID precautions
For our COVID precautions, please visit our COVID procedures page here
Finally, please be assured that as experienced surgeons we are very conversant in creating a sterile world within the OR . Though we cannot make our entire building completely sterile, we are using the combined expertise of our 32 Doctors and skilled staff to try to to everything we will to guard you when visiting us during COVID-19. So whether you're stopping certain an initial exam or coming certain orthopedic surgery, know that we are confident and committed to providing you, our patients, with exceptional experiences within the safest possible environment.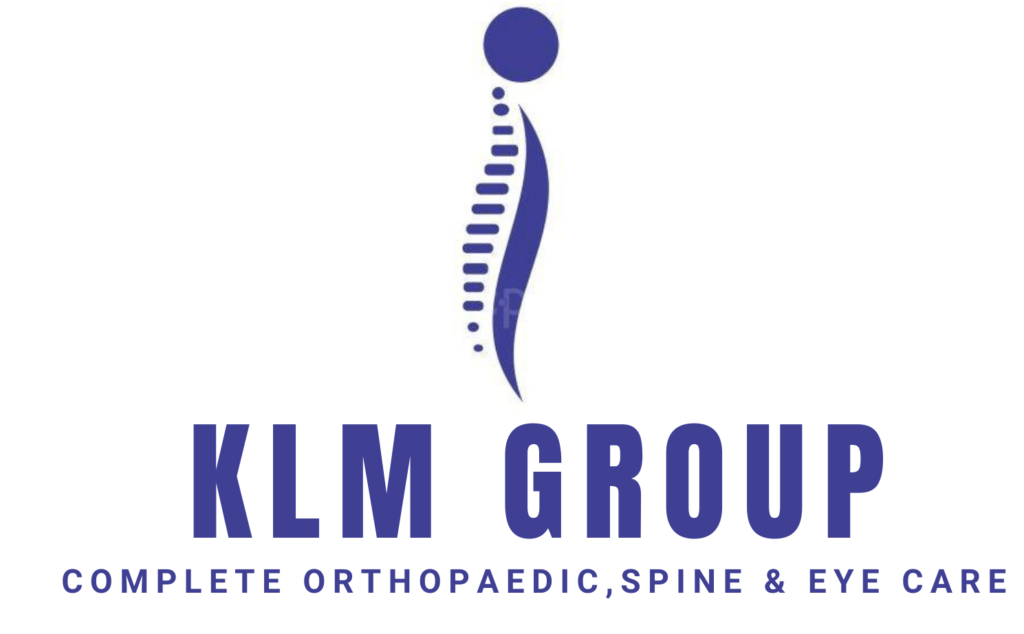 If you would like immediate orthopedic care, our KLM Group is open for orthopedic conditions and injuries only. From Monday to Friday from 10am-4pm you're welcome to walk-in to our KLM Group Orthopedic Urgent look after immediate treatment of pain, muscle and ligament tears, broken bones and other injuries. Address: 12, Saraswati Nagar, University Road, Near Silver Estate, Thatipur, Gwalior 474006 Mob: 7804826825 Ph: 0751-4000721 Website: www.klmgroup.org Email: info@klmgroup.org / klmspineclinic.in@gmail.com