Trust and Experience in Healthcare: In the world of healthcare, two elements stand out as paramount when choosing the right medical facility: trust and experience. These elements are at the core of what sets KLM Group in Gwalior apart as a leader in the field of orthopedics, spine care, ophthalmology, X-ray, and physiotherapy services. We can discuss more about "Trust and Experience in Healthcare"
Dr. Vipin Garg, the Managing Director of KLM Group, brings to the table not only a gold medal in orthopedic surgery but also a reputation for trustworthiness and a wealth of experience. In this blog, we will delve into the essential role that trust and experience play in healthcare, with KLM Group serving as a prime example. We can discuss some more about "Trust and Experience in Healthcare"
Read More:
The Role of Trust in Healthcare
Trust is the foundation upon which the doctor-patient relationship is built. When you entrust your health and well-being to a medical professional, you are relying on their knowledge, expertise, and commitment to provide the best care possible. At KLM Group, trust is not just a word; it's a guiding principle that defines the entire patient experience.
Dr. Vipin Garg: A Trusted Name in Healthcare
Dr. Vipin Garg, the Managing Director of KLM Group, is a renowned orthopedic surgeon with a gold medal. Trust in his capabilities is not only earned through academic achievements but also through his dedication to patient-centered care. Patients at KLM Group can rest easy, knowing they are in the hands of a trusted expert who has consistently delivered top-notch healthcare services. We can check more about "Trust and Experience in Healthcare"
Trust in Comprehensive Care
KLM Group's commitment to trust extends beyond individual practitioners. The clinic's multidisciplinary approach ensures that patients receive comprehensive care, including orthopedics, spine care, ophthalmology, X-ray, and physiotherapy. Patients don't need to go elsewhere for their medical needs; they can trust that all their requirements will be met under one roof.
The Significance of Experience
Experience in healthcare is not just about the number of years a medical professional has spent in their field; it's about the depth of knowledge and the ability to adapt to evolving medical practices. Dr. Vipin Garg and the team at KLM Group bring a wealth of experience that directly benefits patients.
Dr. Vipin's Expertise
As a gold medalist orthopedic surgeon, Dr. Vipin Garg's experience is second to none. His reputation for being trustworthy and focused is the result of years of dedication to providing high-quality healthcare.
This experience extends to various medical services, including orthopedic and spine care, ophthalmology, X-ray, and diagnostics, and physiotherapy. Gwalior residents can be confident that their healthcare needs will be met with unmatched experience.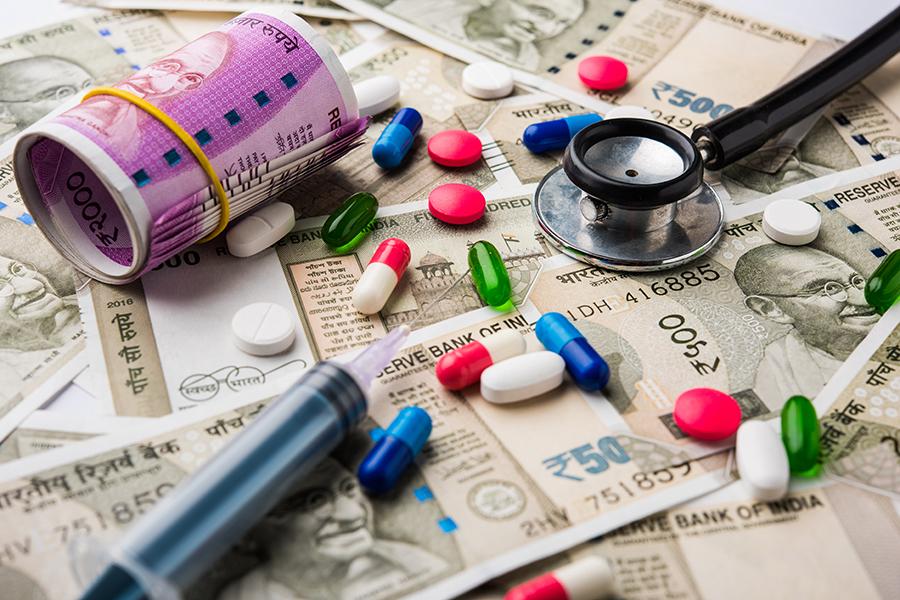 Advanced Techniques and Technology
In the ever-evolving field of healthcare, staying current with the latest advancements is crucial. KLM Group's commitment to offering the most advanced minimally invasive surgical techniques and state-of-the-art therapies ensures that patients benefit from the latest innovations. Experience is not only about the past but also about a commitment to the future of healthcare.
A Reputation for Excellence
KLM Group's dedication to trust and experience has earned it a reputation for excellence in Gwalior and beyond. Patients from various backgrounds and with diverse medical needs have experienced the high-quality healthcare services provided by Dr. Vipin Garg and his team.
Conclusion
Trust and experience are the cornerstones of healthcare excellence, and KLM Group embodies these principles. Dr. Vipin Garg's gold medal in orthopedic surgery is a testament to his expertise, but it's his reputation for trustworthiness and patient-centered care that truly sets him apart. With a commitment to advanced techniques and comprehensive services, KLM Group offers a one-stop solution for orthopedics, spine care, ophthalmology, X-ray, and physiotherapy in Gwalior.
Book Your Consultation
Website: https://tinyurl.com/yyzvwmck
Email: info@klmgrou p.org
Ph: 0751-4000721,Mob: 7804826825
Address: 12, Saraswati Nagar, University Road, Near Silver Estate, Thatipur,
Address Link: https://g.page/r/CQ0WqKLEXPWeEAE Powered By Argusdna
The importance of trust and experience in healthcare cannot be overstated, and KLM Group's commitment to these values makes it a leader in the field. When it comes to your health, you deserve nothing less than the trust and experience that KLM Group provides.